Little Bird's Dreams Workshops
During two decades of working within learning and development roles Alison noticed that much of the self-doubt expressed in these corporate development sessions was born from experiences during people's formative years. This led Alison to reflect on her own experiences as a child, and how she was encouraged to explore her dreams by her parents.
Realising this was a privilege that not every child has, Alison strived to pioneer the way for other children that didn't have the same opportunities. She developed an educational programme which would empower children to realise the power of their dreams and aspirations, so as to make these a reality.
"A recent study found that 88 per cent of young people in Britain today say they 'lack confidence and doubt they will succeed in life."
Little Bird is on a mission to address this through our Dreams Workshops. With the help of Founder, Alison Delaney's self-published book "Little Chick has Lunch on the Moon", Dreams Workshops are dedicated to helping children embrace the magic and wonder of their dreams, so that one day they can make them a reality.
But "Little Chick Has Lunch on The Moon" is more than a book. It's a life-long gift of belief; a gift of permission to love our unique differences and embrace our brilliance. By using the book as a tool for learning, not only does it add to the literacy program, but its ability to enhance PSHE education is invaluable.
What Happens in a Dreams Workshop?
In their Dreams Workshop, children are encouraged to celebrate their unique qualities and their talents. In addition, the exercises tailored towards writing to their pen-pals nurtures empathy, global connectivity and knowledge sharing. The project hopes to build long-lasting relationships between these Little Chicks as they grow, by encouraging the twinning of schools in developing countries, and exchanging written messages and video calls.
This global educational project that has been created to increase self-belief and resilience in our children has already impacted over 6,000 children around the world.
The project has proven to be a huge success, adding to the literacy programme and enhancing the PSHE curriculum of schools in both the UK and South Africa.
So How Does It Support Your Curriculum?
Personal Development
Children should be given opportunities to:
Express and communicate different feelings and emotions – their own and those of others
Show curiosity and develop positive attitudes to new experiences and learning
Become independent thinkers and learners
Develop an awareness of what they are good at and understand how they can improve their learning and use feedback to improve their work
Concentrate for lengthening periods
Value the learning, success and achievements of themselves and other people.
Moral and Spiritual Development
Children should be given opportunities to:
Respond to ideas and questions enthusiastically, sensitively, creatively, and intuitively
Communicate and reflect on the decisions made in stories, situations or personally, suggesting alternative responses
Use stories or situations to raise questions about why some things are special
Express ideas and feelings creatively, explaining why they are significant
Talk about the choices available to individuals and discuss whether the choices available make a decision easier or more complex.
Well-being
Children should be given opportunities to:
Value and contribute to their own well-being and to the well-being of others
Be aware of their own feelings and develop the ability to express them in an appropriate way
Understand the relationship between feelings and actions and that other people have feelings
Develop a growing interest in the world around them and understand what their environment has to offer when playing alone and with others.
Social development
Children should be given opportunities to:
Consider the consequences of words and actions for themselves and others
Form relationships and feel confident to play and work cooperatively
Develop a positive self-image and a sense of belonging as part of different communities and have an understanding of their own identity.
An Example Of How The Little Bird Journey Can Work
You buy copies of Little Chick Has Lunch On The Moon and a Dreams Workshop.
Alison and the Little Bird team deliver your books and a Dreams Workshop to your school.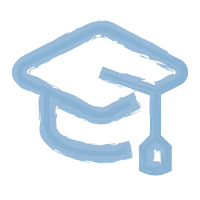 The Little Chicks in the workshop write their dreams in their book to keep and a postcard for another Little Chick.
A second set of books donated by Little Bird plus the postcards for other Little Chicks, make their journey to find their new owners in a school in a developing country.
These Little Chicks are then encouraged to write responses to their new pen-pals and a Little Bird relationship can form between the two schools.
Little Bird visits South Africa
Become an Education Partner
Little Bird already partners with some amazing schools and their committed and passionate Teachers are making a real difference to the way our children view their future opportunities.  We have delivered Dreams Workshops all over the UK, helping children build self-belief, confidence and to hold onto their dreams.
Headteacher Nicole Fowles, of Coleshill Heath Primary School explains more here:
Become a Corporate Partner
Many of the schools that have benefitted from Little Bird Dreams Workshops have only had the opportunity to host them because of generous support from corporate sponsorship.
By funding the workshops, companies are able to give back and influence social mobility within their local communities. This helps to develop future employees creating a pipeline from the classroom to the boardroom raising the company's profile as a socially responsible business.
Sponsors can also get involved in the event and present to the children on the day.
Starting at just £10 per child, you can buy an entire school a fully-hosted, delivered, and equipped Dreams Workshop, including a signed copy of Little Chick Has Lunch On The Moon for each of the participating Little Chicks
We Can't Wait To Work With You!
The best way to find out if we'll work well together is to talk. If you have any questions
or want to find out more about how I can help, I'd love to hear from you.